Ledge Brewing Company: map locator (3)
15 Town Hall Road
Intervale, NH 03845
Call 603-307-1070 or Send an Email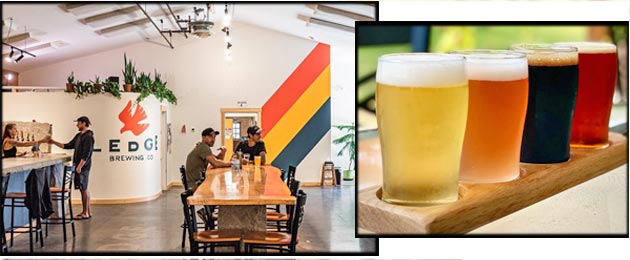 Ledge Brewing Company, a craft brewery and tasting room, is one of our newest members located just a short walk from the Intervale Trail at the northern end of the network. Their tasting room aims to be a refuge for adventurers, a place where good cheer and memorable conversations are the backdrop of every pint. They brew beers that pair well with outdoor adventure, so get after it in the mountains and share a cold beer with them!
They have rotating food trucks on Fridays and Saturdays and live music indoors in the tasting room or out in the beer garden in the summer months. Visit their website and take a look at their calendar for info about who is on stage.
Open 2 - 8pm Monday - Thursday,
12 - 9pm Friday & Saturday, and 12 - 8 pm Sunday